prefix
Demo test italyx
1 Compressa sublinguale |
Fornitura per 16 giorni
Protect every cell and tissue in your body with this premium grape seed extract with 60% OPC – super-strong antioxidant action!
Contents: 1x Demo test italyx 1 sublingual tablet/16 giorni
Sufficiente per 16 giorni
499,99 € / Compressa sublinguale
-

91

% sconto

+ Spedizione gratis
Spedizione gratis
Prezzo speciale
45,00 €
Prezzo di listino
499,99 €
Your body keeps burning calories while you sleep. In fact, most energy you burn at night comes from fat. So why not maximise on this natural process with top-of-the line SlimJOY products?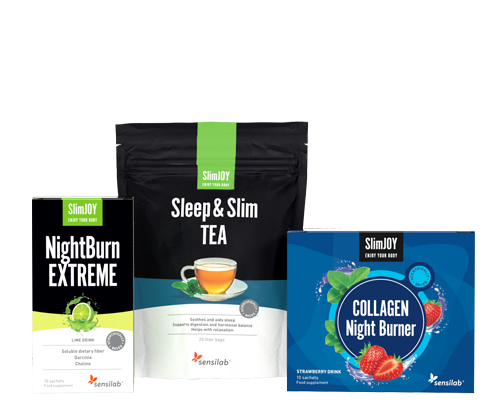 SlimJOY night-time fat burners
Support fat burning with NO stimulants

Tasty drinks before bedtime

Active ingredients with additional benefits:

Garcinia Cambogia for cravings control

Lemon balm for better sleep

Collagen for firmer skin

Milk thistle for detox

Made according to HACCP & GMP standards, high-quality ingredients
Contain caffeine or l-carnitine that can disturb sleep

Capsules that are difficult to swallow

No special extra ingredients or just cheap fillers

Cheap ingredients
More Information

| | |
| --- | --- |
| What's in it? | What's in it? |
| Sticker Image | /e/m/empty-img.png |
| Bundle | No |
| Remove from Google remarketing | Si |
| Google Free shipping | No |
| Remove from FB remarketing | Si |
| Robots Meta Tag | Use Default |
| Show Amazon Button | No |
| Amazon Buy Options | Magento Only |
| Amazon Buy Selected Option | Magento |
| Enable preselect tier price | No |
| Use product settings | No |
| Tier price top text | free delivery |
| Show text on tier number | 3 |
| Tag | None |
| Use new hero design | No |
| Use product settings | No |